KHAS New Media Students Are Awarded at TRT Future Communicators Competition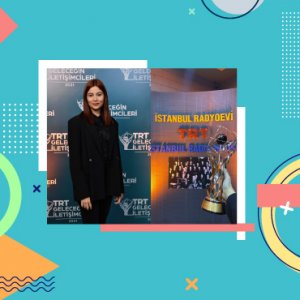 KHAS New Media students Birkan Eken, Gülce Beyter, İrem Şen, and Koray Altınay placed third in the Digital Publishing-Podcast category of the Turkish Radio Television Corporation (TRT) Future Communicators Competition with their podcast series "The Story of the Photograph."
İrem Şen attended the ceremony held at TRT Ayazağa Studios on behalf of the team and received the award.
Our students talked about Marlon Brando and his Oscar protest in the first part of the 3-part podcast series and Princess Diana in the second part. In the last part, with the title of "A Success Story: Sondan Durukanoğlu Feyiz," they hosted our Rector and talked about her success story from the Black Sea to Kansas.
You can reach the episodes via the link:
https://open.spotify.com/show/5QaeOMIVf5cY0bDMncTp4O
We congratulate our students and wish them success.